Threema Education
Privacy-compliant instant messaging for educational institutions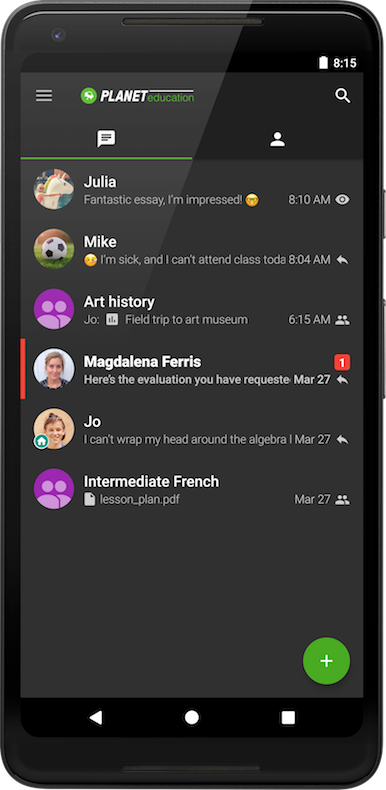 Special offer
Threema supports educational institutions in their endeavor to increase privacy protection.
Currency:
Threema Work Education
1.82
per user/year for a period of 5 years*

The licenses are valid indefinitely and transferable

Total price:
9.10
per license
*
Considering a usage term of five years, one license is only
1.82
per year for one user. The total price per license is
9.10
. The usage term is unlimited.
Price-plan comparison
Enterprise
Education
Trial
General

Unlimited messages

✔
✔
✔

Free updates for all platforms

✔
✔
✔

Guaranteed availability (SLA)

99.9%
Standard
Standard
Management cockpit

Transferable credentials

Withdraw and hand over licenses

✔
✔
✔

Overview of active users

Get a complete list of all active licenses and users

✔
✔
✔

Access privileges

Add administrators and define access privileges

✔
✔
✔

Custom support form

Integrate your own form for first-level support into the app

✔
✔
✔

Show data evaluation of your subscription

✔
✔
✔

Contact-list management

Make contacts available and mark internal contacts

✔
✔
✔

Revocation of IDs

Revoke IDs and prevent access to future chats

✔
✔
✔

Detachment of IDs

Remove IDs from list of active users

✔
✔
✔

In-app logo

Display a custom logo in the app

✔
✔
✔

Control app settings in the management cockpit

✔
✔
✔

API

Manage subscription and users via API

✔
–
✔

Threema Gateway

100 credits
–
–
Request now
Start trial